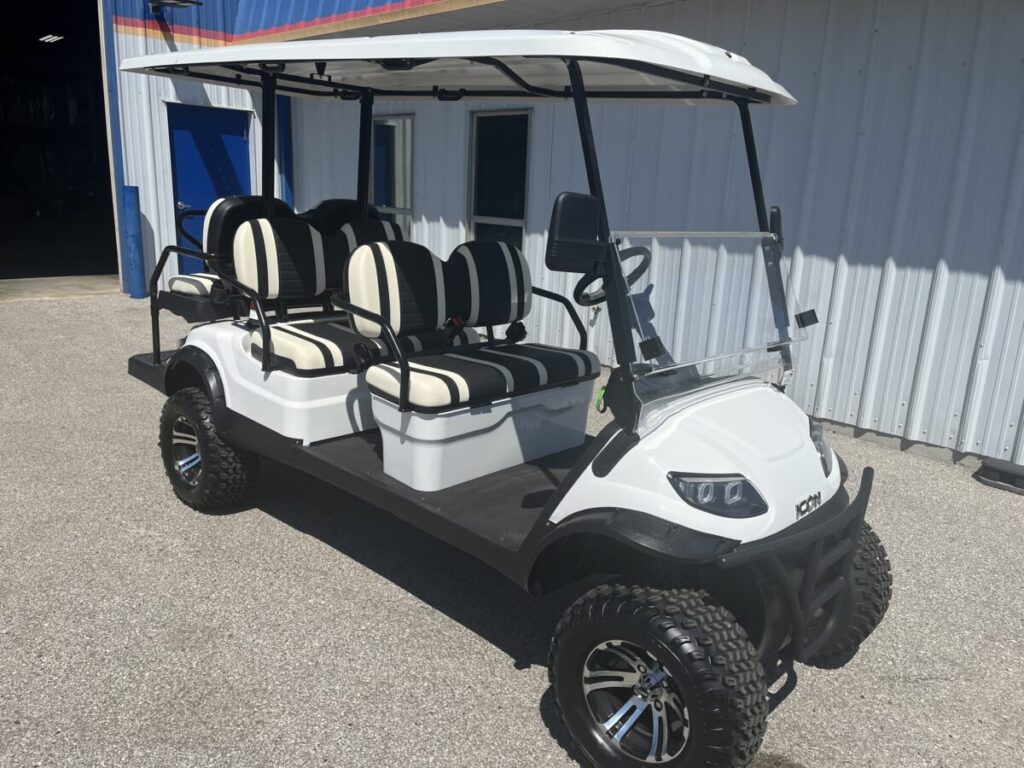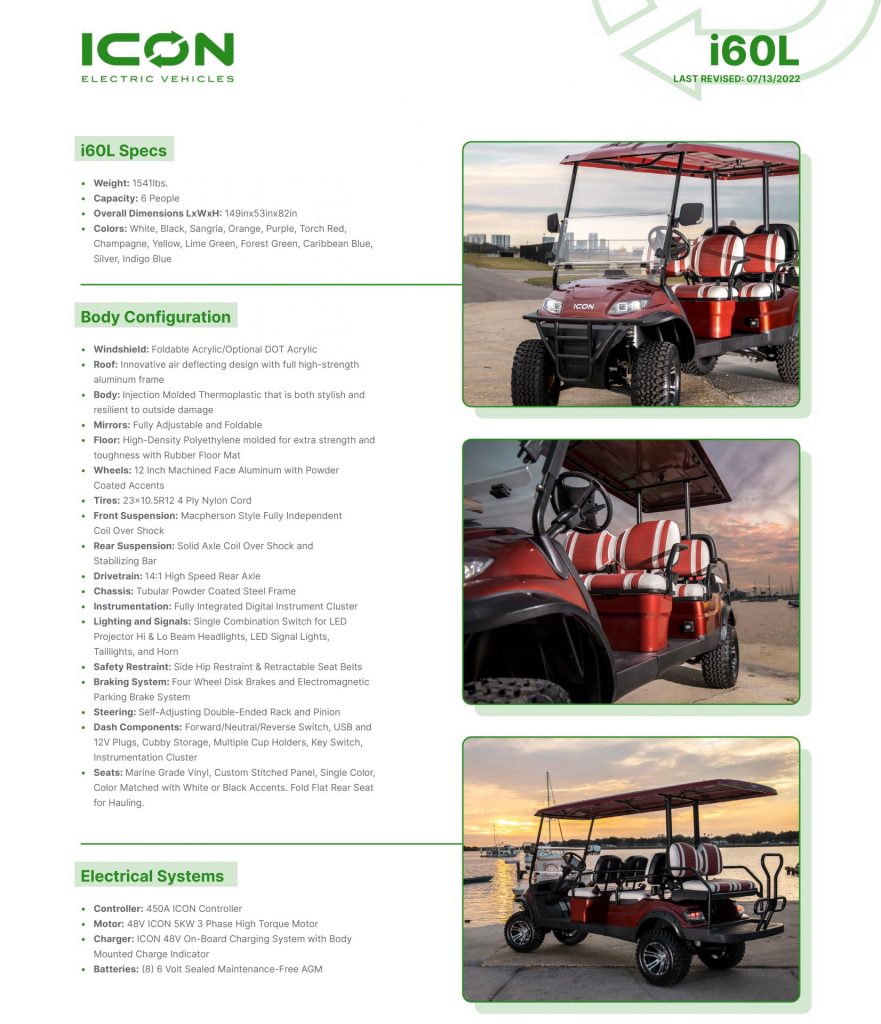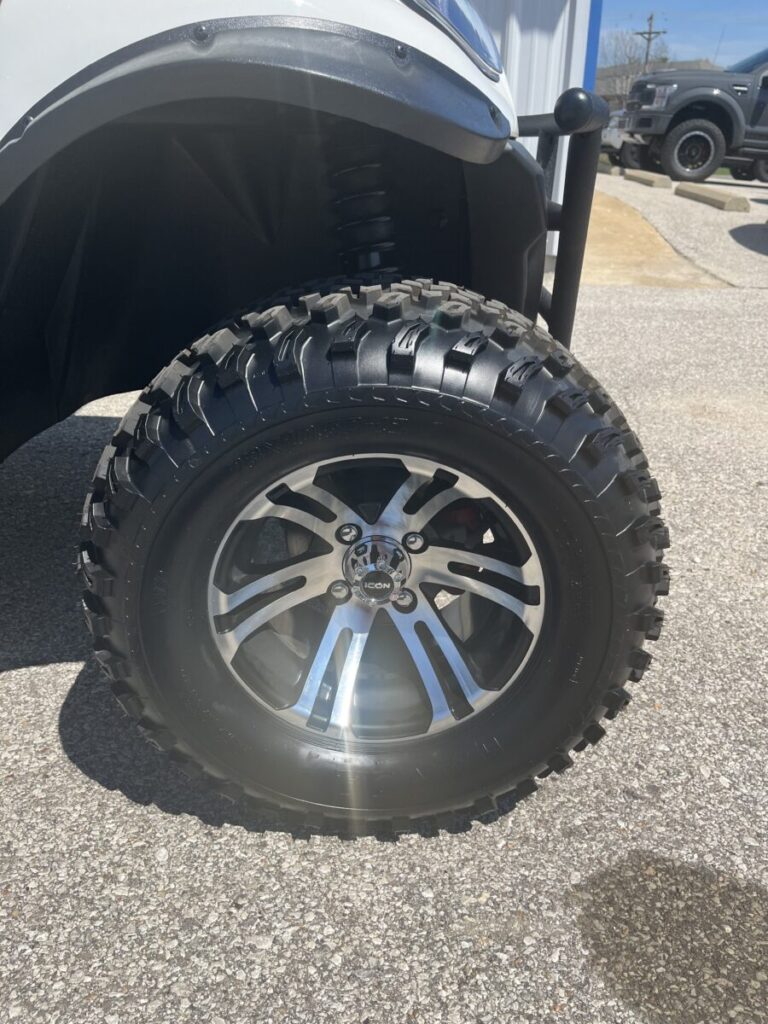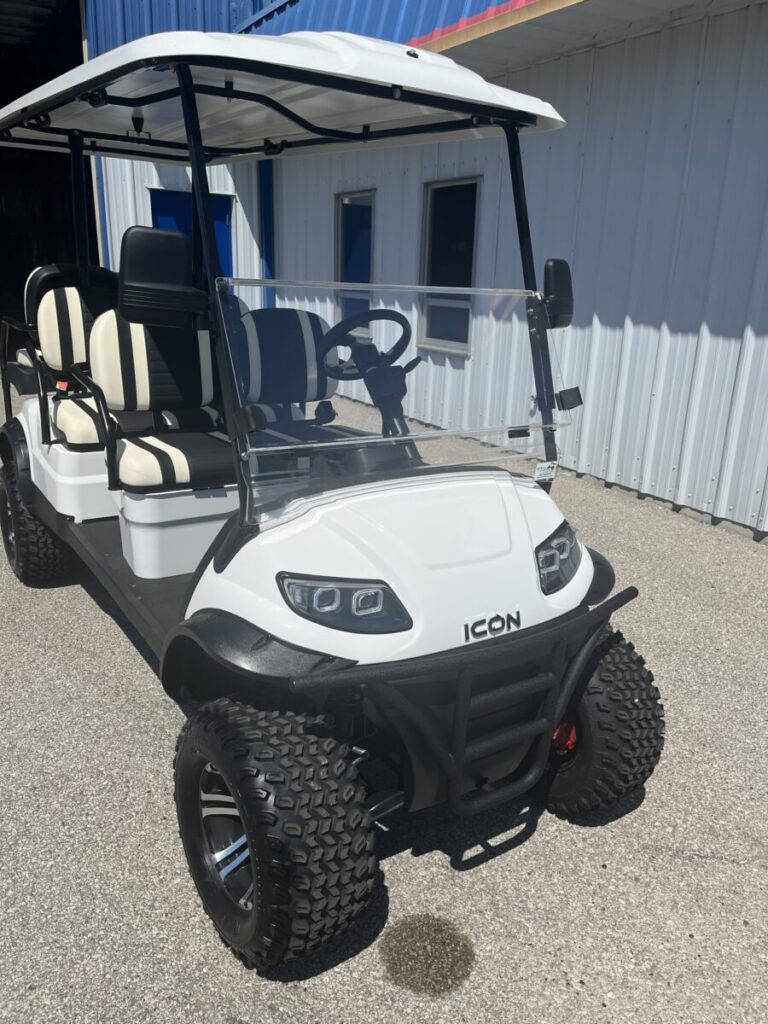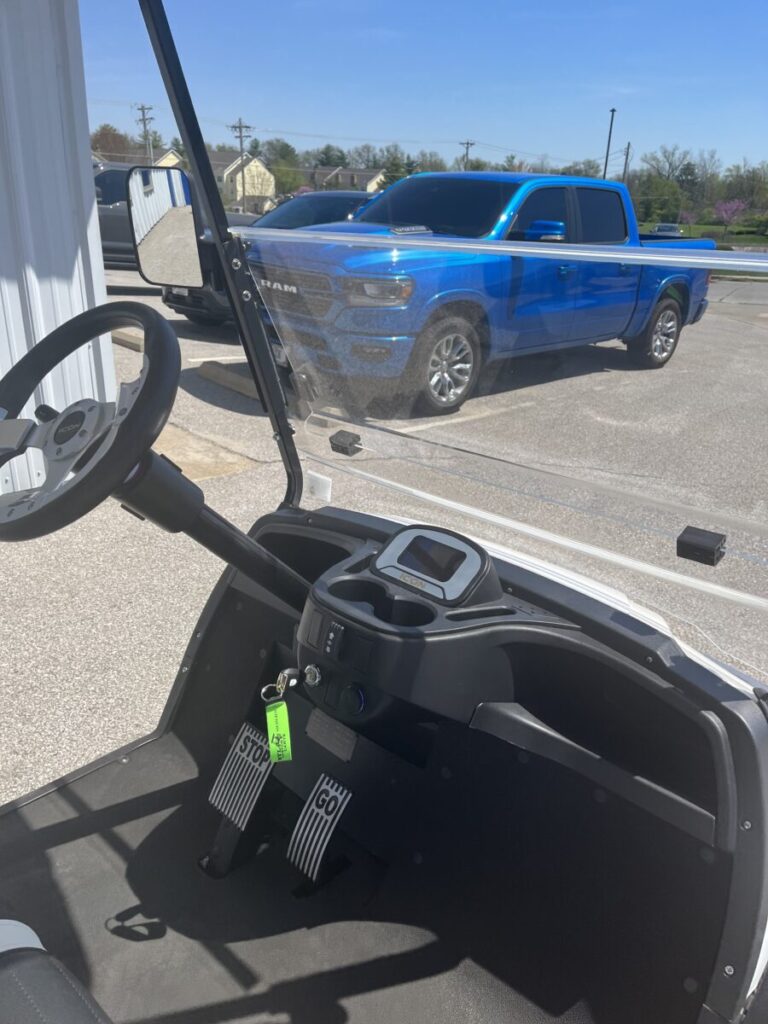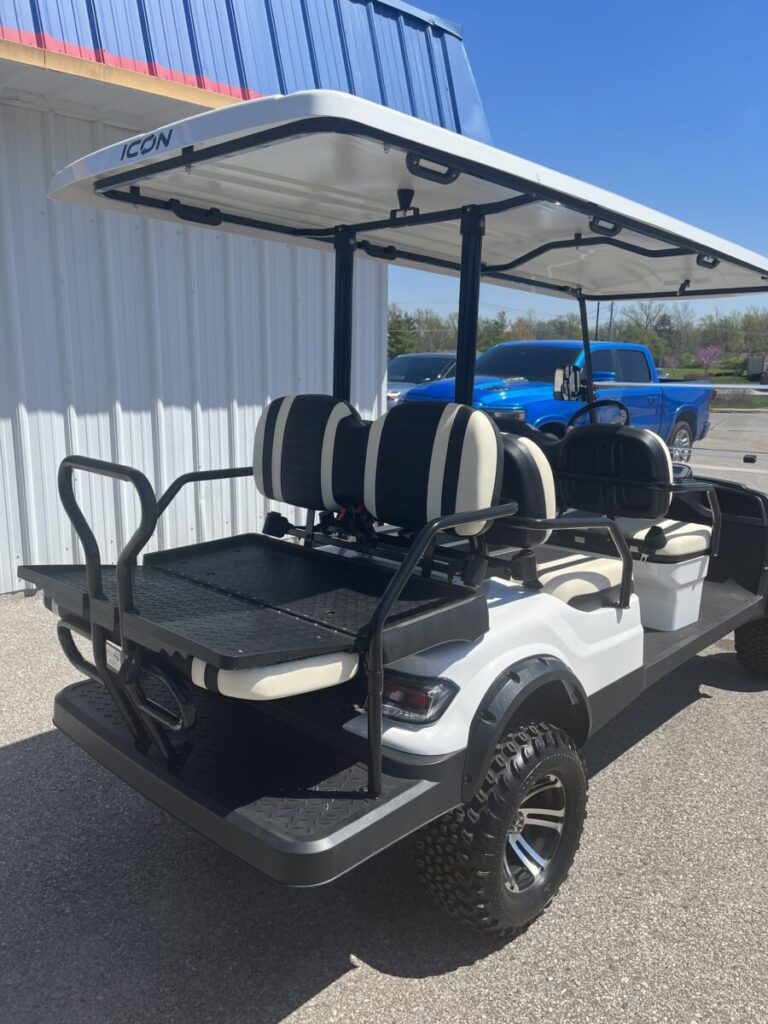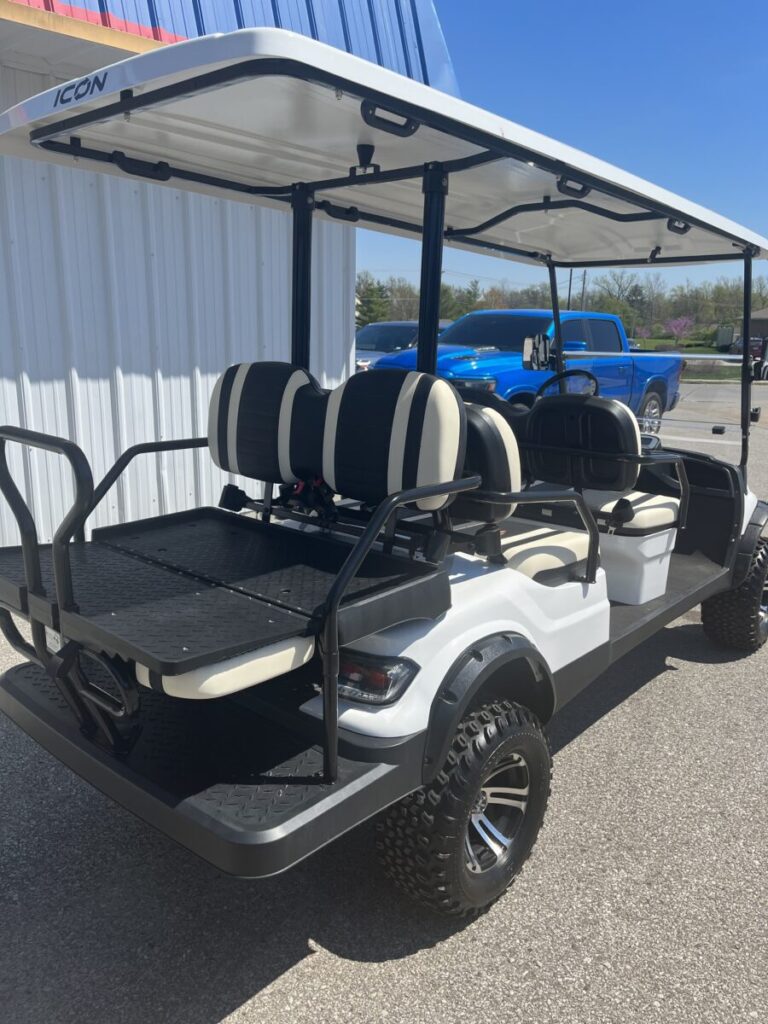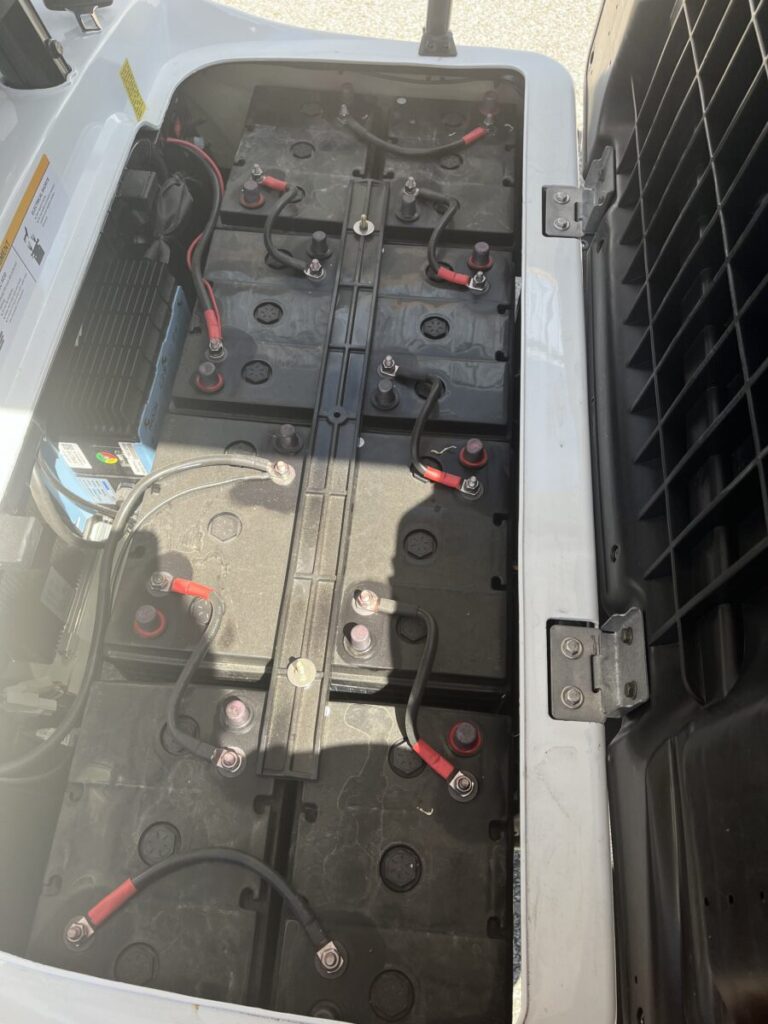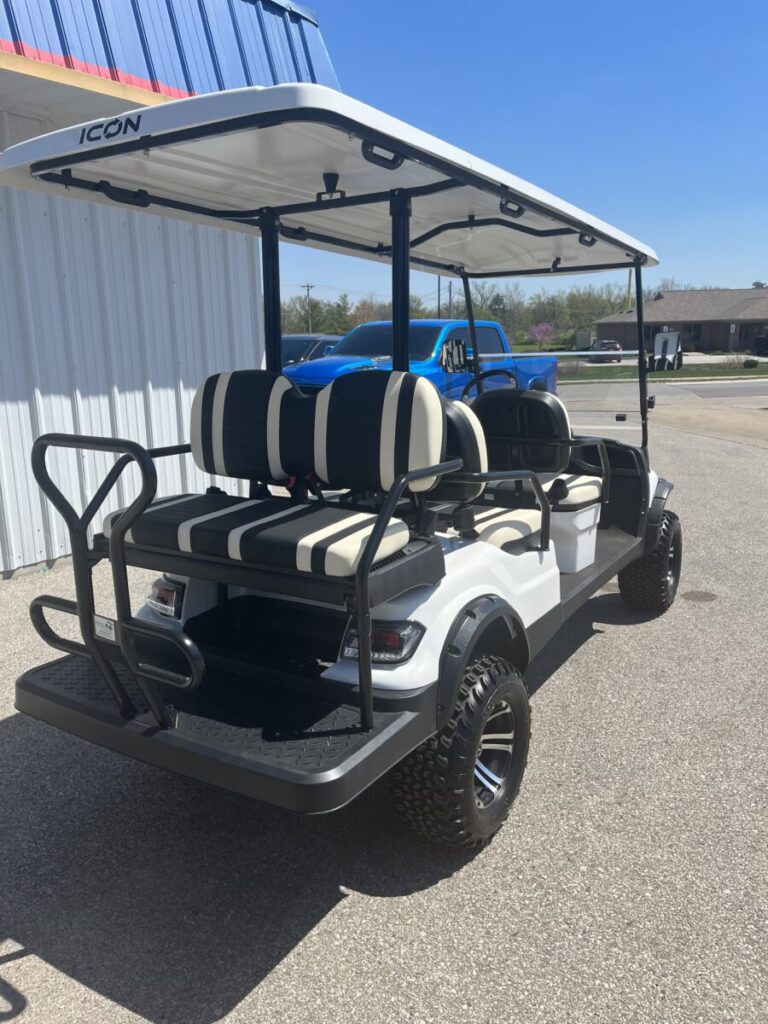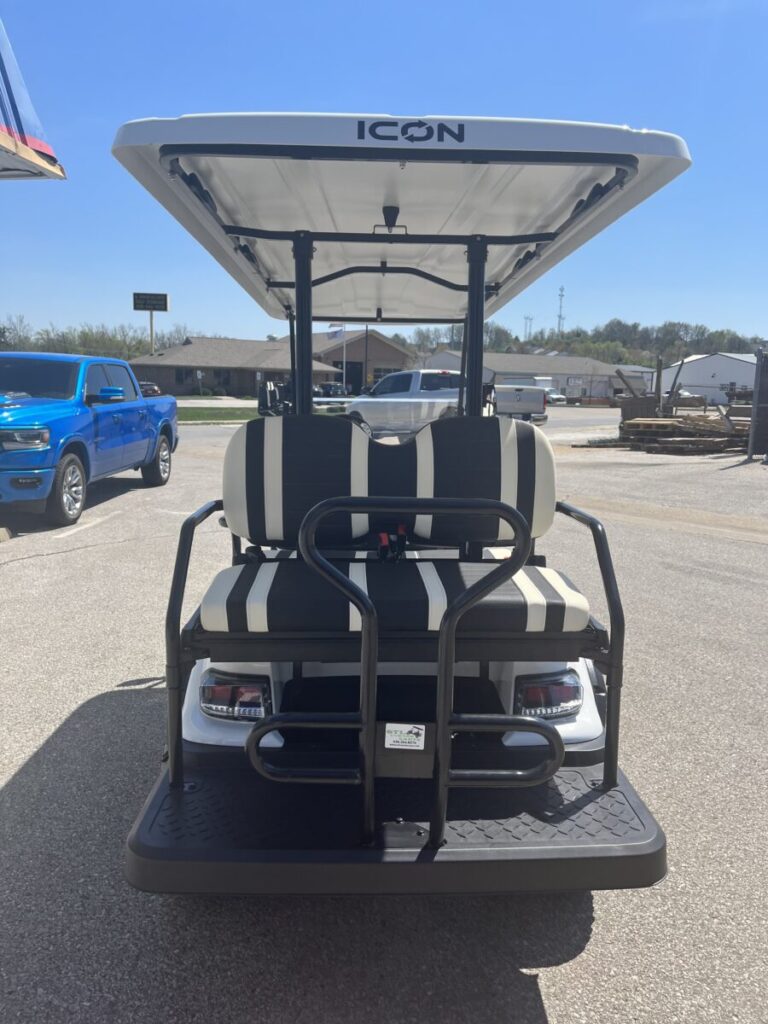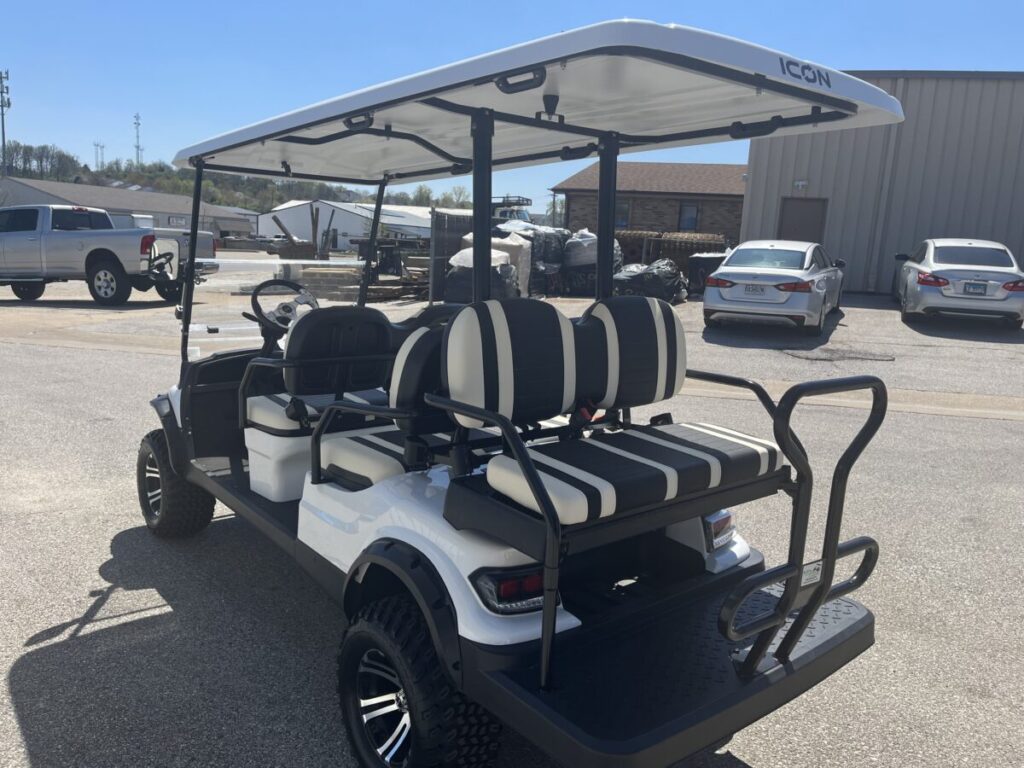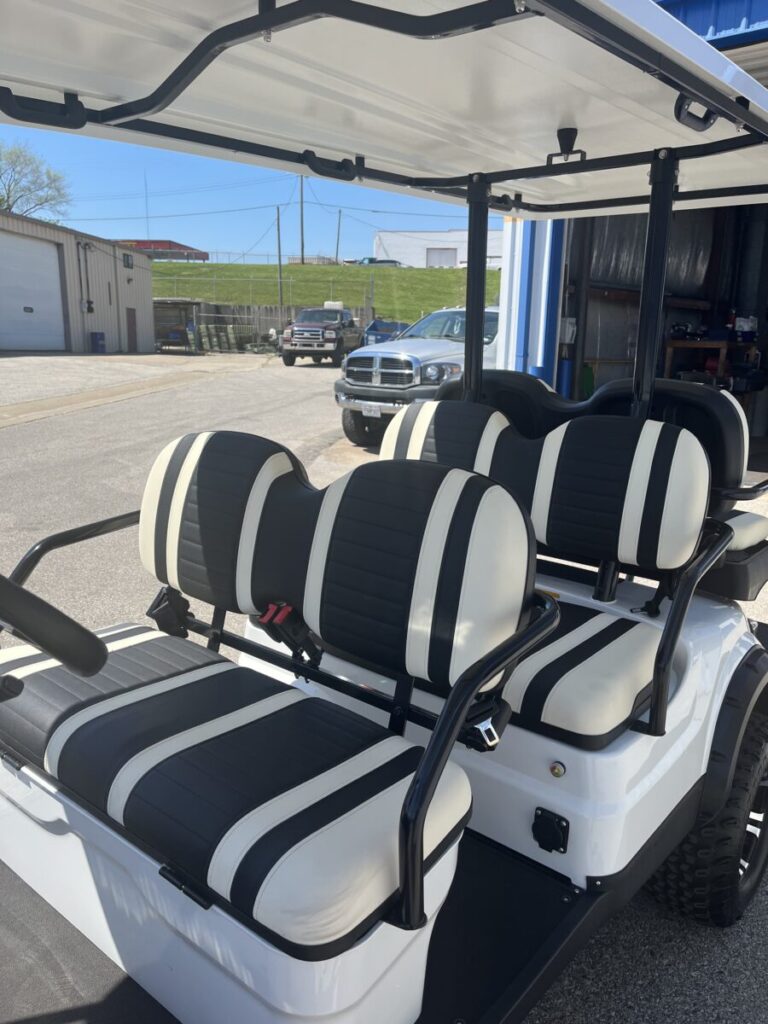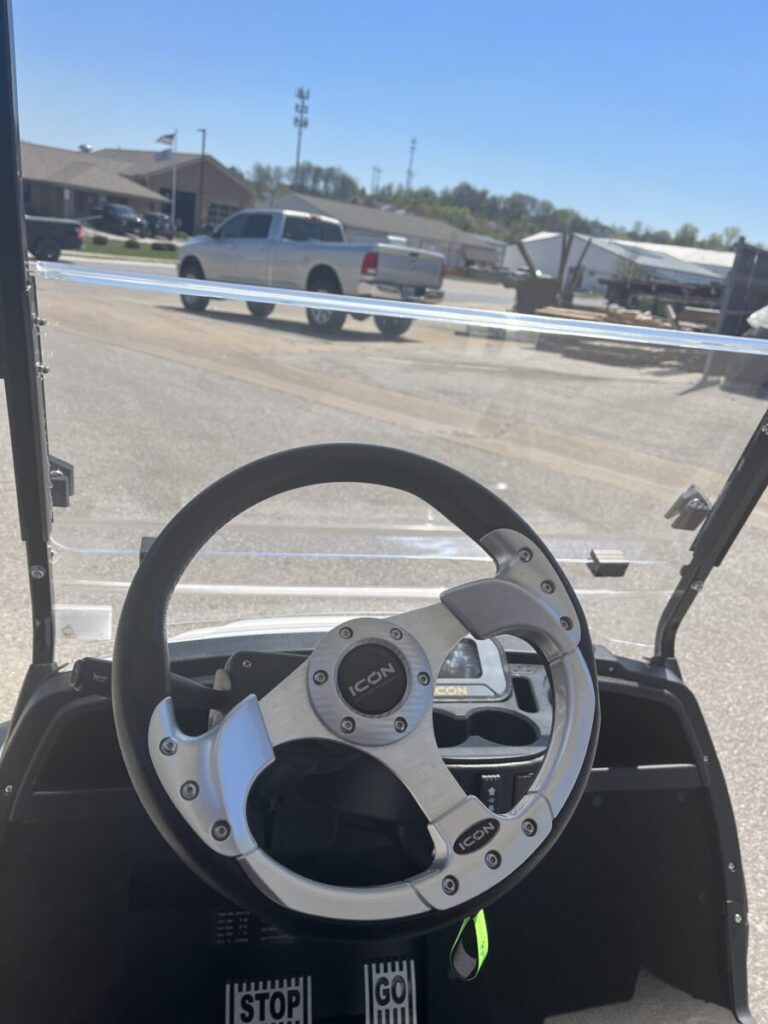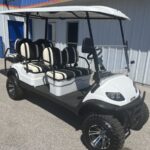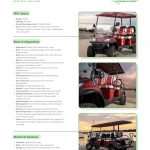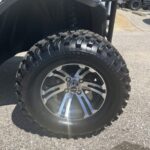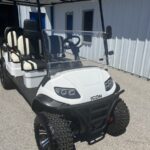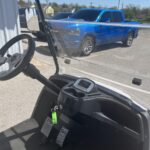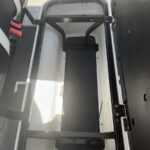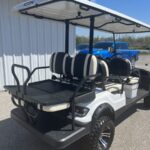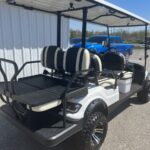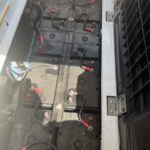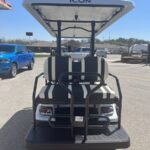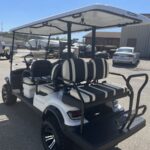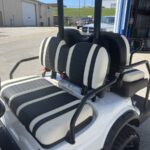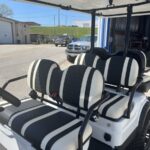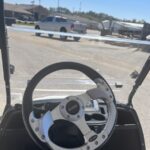 Year:
2022
Condition:
New
Make:
ICON
Power Type:
Electric
Stock #:
6172
Serial Number:
6172
Model:
i60L
Location:
St Charles MO
12′′aluminum wheels
4-wheel disc brakes
Digital Gauges
Flip Windshield
Headlights, including high beam!
Horn
including high beam!
Seat Belts
Side Mirrors
Taillights
Turn Signals
UNIQUE & ATTENTION GRABBING! If you want a golf cart that is going to stand out and get noticed, look no further than the legendary lifted ICON EV i60L. This golf cart is loaded with class-leading features like 12′′aluminum wheels, 4-wheel disc brakes, powder coated steel chassis, lights, turn signals, high-speed rear ends, heavy duty forward brush guard, durable front and rear bumpers, fender flairs, painted rooftops, horns, digital gauges, and more. The i60L comes standard with (6) 8V sealed maintenance free AGM batteries, an upgraded 48Volt ICON 5KW AC motor and controller for ICONIC performance!